++ FOR MEN WHO GOLF LEFT HANDED (glove fits on the right hand)

THE AGXGOLF "TALON" CABRETTA LEATHER GOLF GLOVES: FOR MEN WHO GOLF LEFT HANDED (glove fits on the Right hand).
YES! THESE ARE FROM THE SAME FOLKS THAT BRING YOU THE INTECH GLOVE!

ONLY $4.50 SHIPPING COST TO ANYWHERE IN THE USA NO MATTER HOW MANY GLOVES YOU ORDER!!! ...... WE SHIP MOST ORDERS WITHIN 24 HOURS... When you add gloves to any order there is no additional shipping cost for the gloves!
The AGXGOLF TALON glove is made from Premium Imported "stay-soft" Cabretta leather.
Reinforced palm for better gripping and longer life!
Reinforced with TITANIUM for a STRONGER material with more gripping power (especially in wet weather)!
The AGXGOLF TALON glove also features Lycra" inserts as well as synthetic backing for optimum fit and comfort.
The flexible inserts also increases the life of the gloves by minimizing any stretching or tearing of the leather.


These are superb gloves. I easily get 10 to 20 rounds from one of these gloves, they grip well and seem to last forever!!
Available in:
Medium
Medium-Large
Large
Extra Large
X-X-LARGE
GET A GRIP ON YOUR GAME!!
FREE SHIPPING for U.S.A only. Other destinations: PLEASE CONTACT US; Shipping will be billed at our actual shipping cost.
GOT QUESTIONS? CALL US AT: 248-685-9542
glv-talon-mrhx6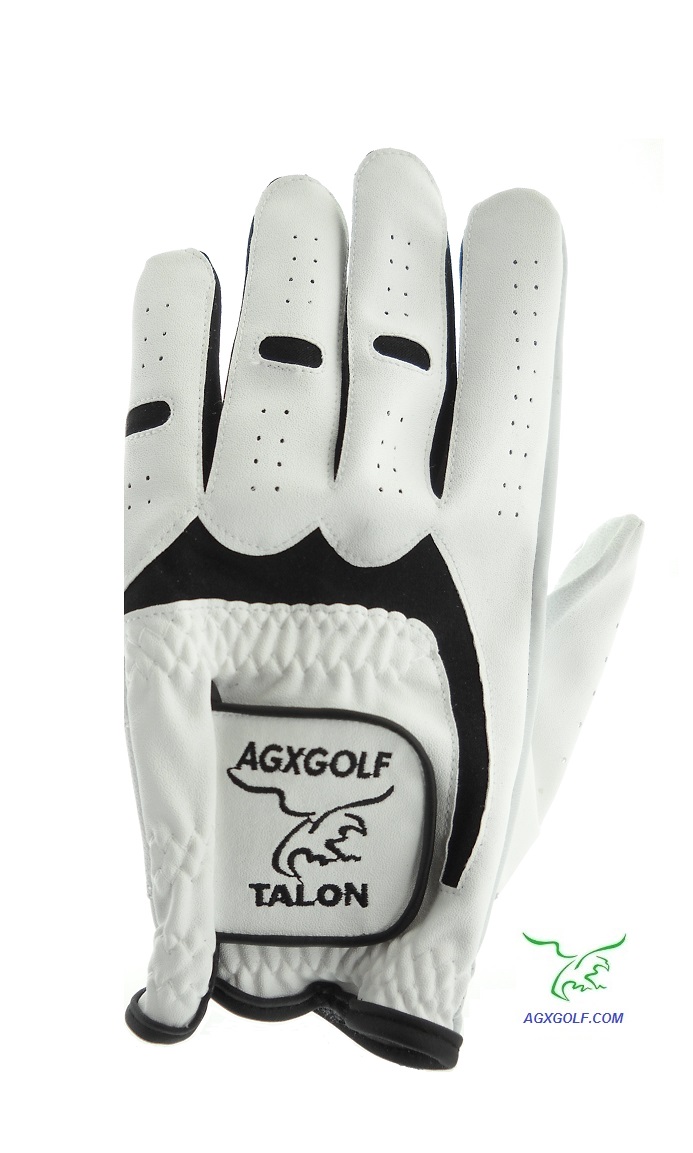 AGXGOLF "TALON" CABRETTA GOLF GLOVES SIX PACK for LEFT HANDED GOLFERS: GLOVE FITS ON THE RIGHT HAND
Product Code: glv_talon_mrhx6
Reward Points: 30
Availability: In Stock
$34.95

$29.95

Price in reward points: 600